Welcome To Junk Car Chicago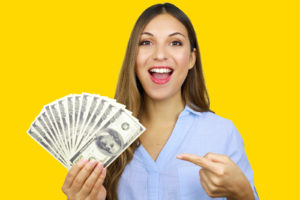 If you are looking for someone to purchase your old car, Junk Car Chicago is the salvage car company you want to work with. We are a family owned, honest, professional car buying service with no hidden fees (try that somewhere else) and always 100% free towing, guaranteed. We buy all types of cars, SUVs, and trucks. When you are ready to sell us your junk car, you can trust that you are getting the safest, simplest, most reliable service of any junk car buying company out there.
We know the market for junk cars has been expanding rapidly over the past few years, meaning more car buying companies have been opening. However, these salvage car companies have minimal to no experience in buying junk vehicles meaning you may not get the best service. We have been around for a long time meaning we have a good relationship with salvage yards to which we can sell junk cars even if we cannot fix them up to sell them. This means you are guaranteed to be paid for your car with our car buying company. We will pay you cash or a traveler's check for your vehicle no matter the age, condition, or history. We like to see pictures of the cars if possible, and we always need a VIN number even if we are buying a junk car, in order to be able to give you the best possible deal for your car. Your satisfaction is our number one priority, and we guarantee you will have an incredible experience when selling your car. We try to make the entire process as simple and stress free for you to give you back your valuable time.
Buying Cars For Cash in Chicago
Our business is buying cars for cash in Chicago, which means we always looking for new clients willing to sell cars. The process of selling your car or truck to a service like ours is painless and done within a few minutes. The only thing you need to do is fill out our online form or call us for a quote. The rest is taken care of by our competent staff with years of training. We will pick it up from a location of your choice for free. We always have cash when buying cars and trucks, and we usually try to fix them up and resell them if possible. If your auto is beyond help, then we either send them directly to a salvage yard in Chicago or in Cook County.
Though it may seem that it would be easier for you to just sell it to a salvage yard yourself, but the whole process is quite a hassle if you have never done it. In addition, some salvage yards are selective about the type of vehicle they will take, meaning it is possible you will not be able to sell it to them. Our salvage car company has years of experience selling to junk yards meaning it is no issue for us. We will still be able to pay you cash for your car, and you can allow us to deal with the salvage yard.
From old 1982 Toyota Camry missing the front bumper due to an accident to a 2014 Ford F150 that is in good condition, we are looking to purchase your vehicle. We here at Junk Car Chicago understand the salvage car market, which is a major advantage you will get with us. You will get more for your car if you have a title, but if you are missing the title, we can still buy it. Many car-buying companies will turn you away if the title is missing, but we have a process to allow us to purchase it. All you need to do if you are missing the title is verify who you are, and we will run the VIN number to confirm you are the owner.
You may have heard that the process of selling your salvage car is a long, lengthy one, but we are working hard to change that. We operate our business on principles of honesty and integrity to ensure you are getting the best price for your car or truck in the shortest amount of time possible. Just call us anytime from 9AM to 9PM Monday thru Saturday and 9AM to 1PM on Sunday for friendly service. Once you talk to one of Junk Car Chicago's many pleasant employees, you will know you have made the right decision in choosing to sell your car, truck, or SUV to us.
So if you have a car to sell, we are here to help you get the most money… Give us a call, right now at 888-506-5508 or…