How It Works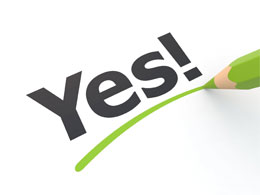 When you decide to sell your salvage car, truck, or SUV, you have many options. You could try to put an advertisement in the paper or online. You could even try putting a paper sign in the window of your vehicle and parking it near the curb. All of these methods require quite a bit of work on your end as well as the possibility of taking weeks or even months to sell your car. Make the process much more enjoyable and relaxing by using our company when you are serious about selling your salvage vehicle. We are here to make selling your junk car in Chicago as simple as possible…
Just call us for an instant quote, right now at : 888-506-5508
Our online chat operators are always available to help you and answer any questions you may have about the Junk Car Chicago. We just need a few details about the vehicle you are looking to sell to us. We will then be able to provide you with an instant quote to allow you to make the most informed decision when selling your old vehicle.
You also have the option to fill out our online quote form located at the lower right of your screen. All you need to do is click on the button, fill out the step-by-step instructions, and get your quote very quickly.
We offer the best prices possible and the most convenient pick up service of any car buying company in the area. Our drivers will arrive on time at the location of your request. On the day of pick up, there will be no surprises other than the amazing service you will receive. Our employees will pay you the full amount of cash we owe you on the spot before professionally towing your salvage vehicle away.
With decades of experience, we have learned that keeping it simple, honest, and swift creates the best results and are the key to making our customers happy. It is not an accident that we are the number one junk car buyer in the Chicagoland area, and our constant adapting to our customers keeps us on top. If you are ready to sell your salvage SUV, old car, or junk truck, we are ready to purchase it for cold, hard cash so give us a call now and get ready to work with the best junk car company in Chicago.